At Lexus, we believe that power and efficiency can co-exist without compromise. That unrivaled driving joy goes hand-in-hand with environmental and social responsibility. As proof, we developed our advanced and sophisticated Hybrid powertrain - Lexus Hybrid Drive.
Lexus Hybrids never need to be plugged in. They recover and generate power while you drive, automatically recharging the Hybrid battery. When you're ready to go, simply press the Power button, and your journey can begin.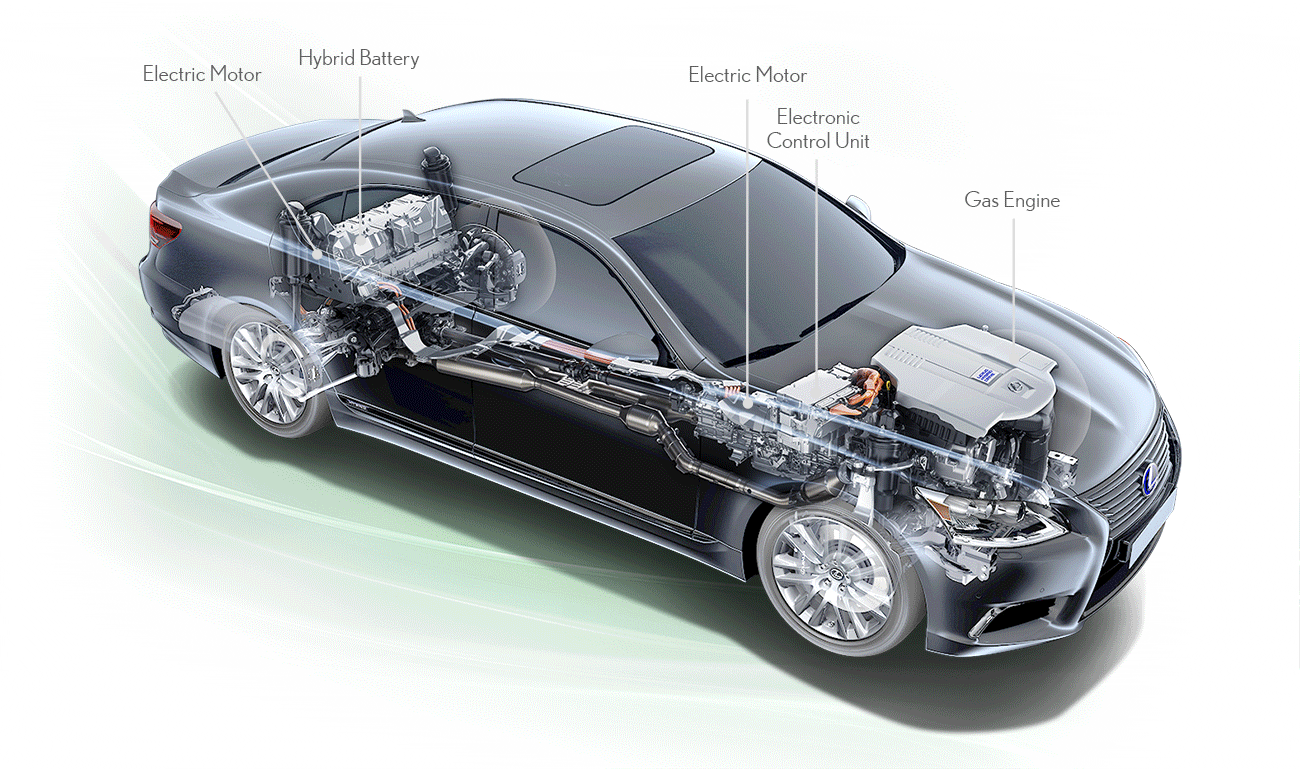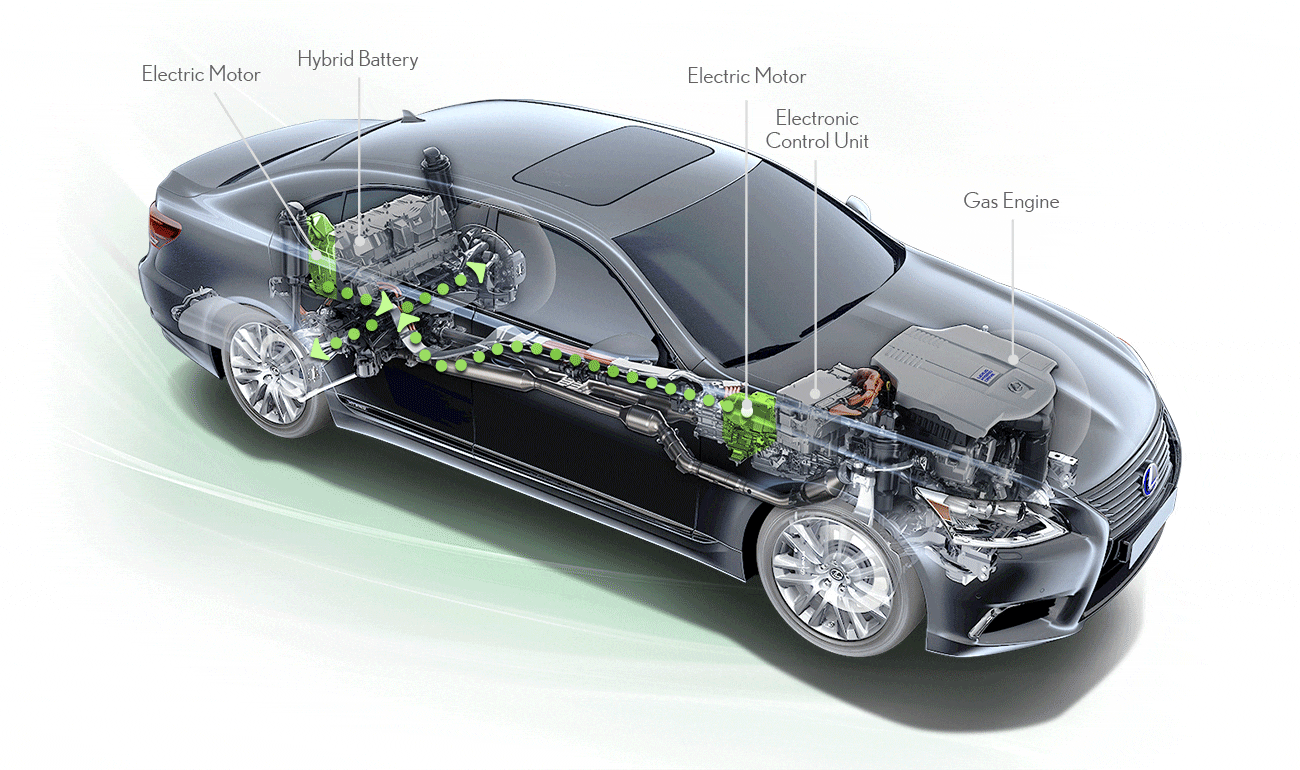 Unlike some Hybrid systems, Lexus Hybrids are capable of operating with the gas engine only, electric motor only, or a seamless and extremely efficient combination of both. When you accelerate, the electric motor works on its own to drive the wheels. For rapid acceleration, or as you require more power to increase your speed, the gas engine assists the electric motor.
A revolutionary Electronic Control Unit (ECU) controls the energy flow between the gas-powered combustion engine, advanced electric motor and high-capacity battery. When you reach your cruising speed, the power from the gas engine is split between the wheels and an electric generator that drives the electric motor. Excess energy used to recharge the Hybrid battery, minimizing energy waste.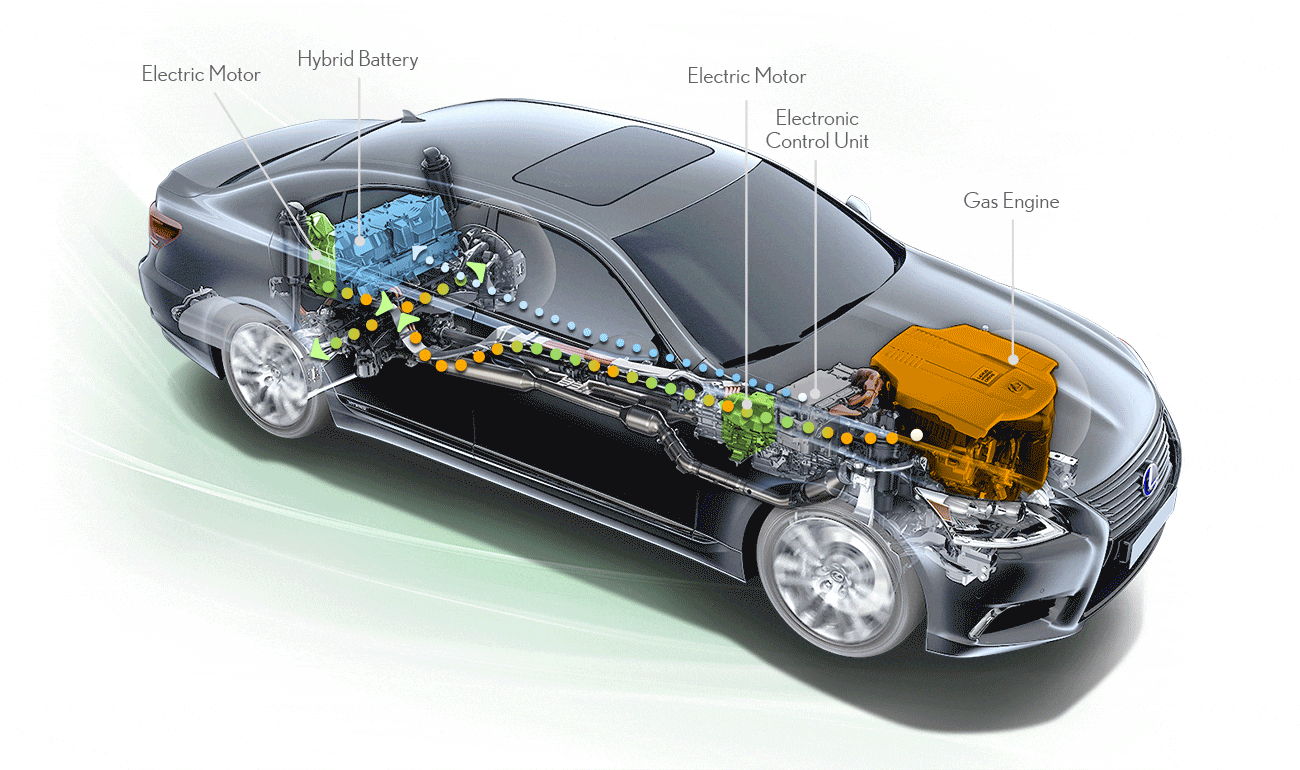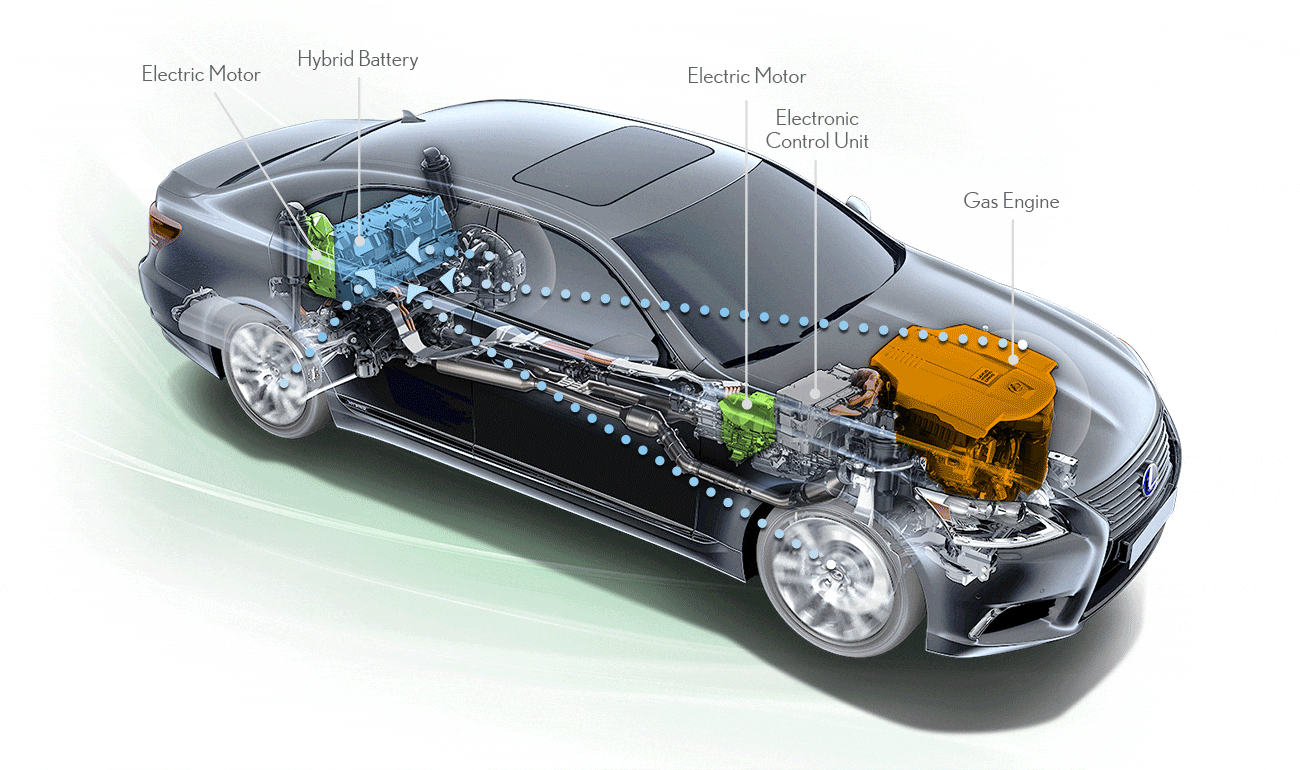 The gas engine switches off immediately, stopping the creation of CO2 emissions, when you take your foot off the gas pedal or press the brake pedal. In response, the electric generator creates resistance to reduce the vehicle cruising speed. The electricity generated by this resistance is redirected to recharge the Hybrid battery.
Stop - at a red light, for example. With only the electric motor active, your Lexus Hybrid is silent and emits no emissions. If the Hybrid battery is running low, the gas engine intuitively starts, generating the energy required to replenish the battery. This is just one of the reasons that Lexus Hybrids are up to 70% cleaner than gas burning engines and diesels.** Even when stopped, you can run systems like air conditioning from the Hybrid battery. To avoid running down, the gas engine can intuitively start, generating the energy required to replenish the battery.
** Based on North American sales data and Federal Tier 2 engine emission standards.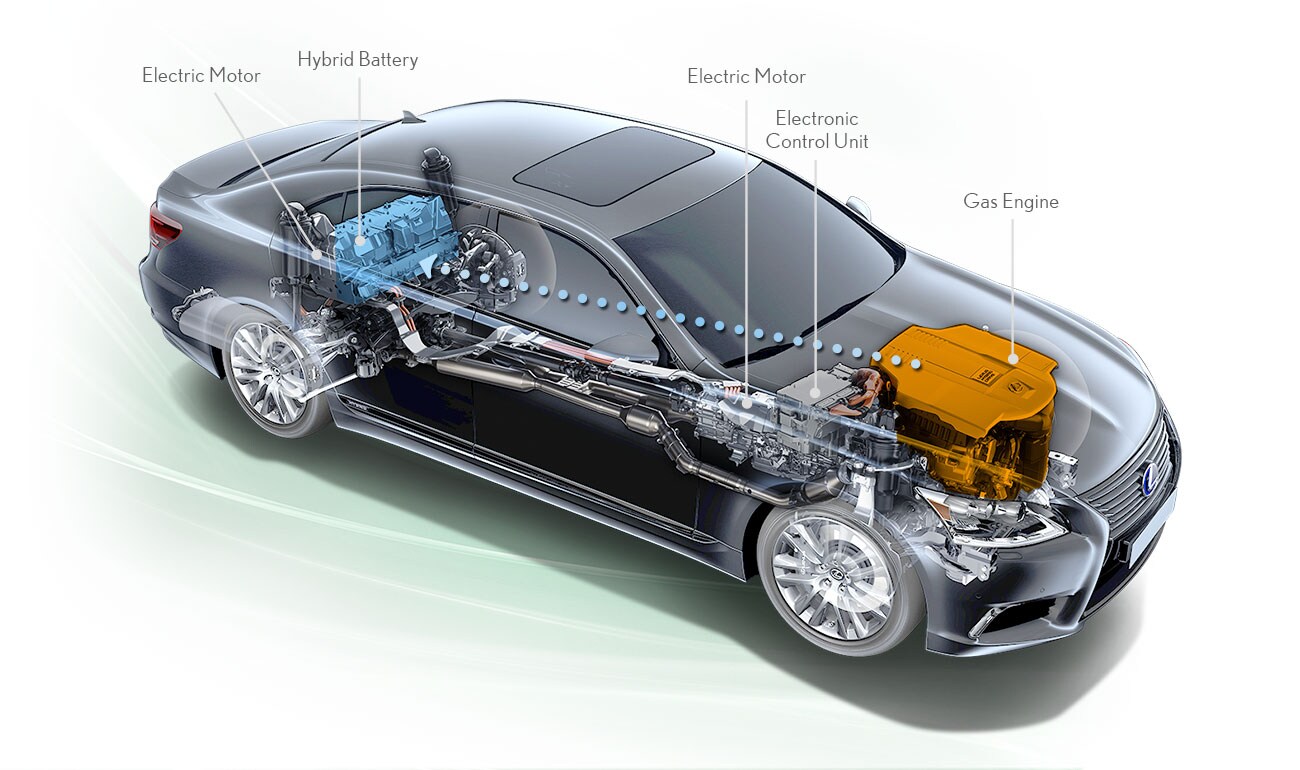 ---
Reference Guides
Because Lexus hybrids have a high-voltage electrical system, great care is taken to ensure that this pack does not contact objects other than the hybrid propulsion system itself.
In the case of an emergency or collision with a Hybrid vehicle, safety professionals and first responders identify the presence of hybrid technology and act accordingly. That's why we publish Emergency Response Guides and Dismantling Manuals. Guides are currently available for the following Lexus hybrids: